One of the things that I've missed on the Linux desktop is simple audio tone control in the sound volume applet. It particularly annoys me that Gnome allows you to set cruddy little reverb profiles (wow, all my audio sounds like a dog barking now… uh… thanks…), but if your speakers need a little help in the bass or treble department, you're out of luck. Well, now you're not!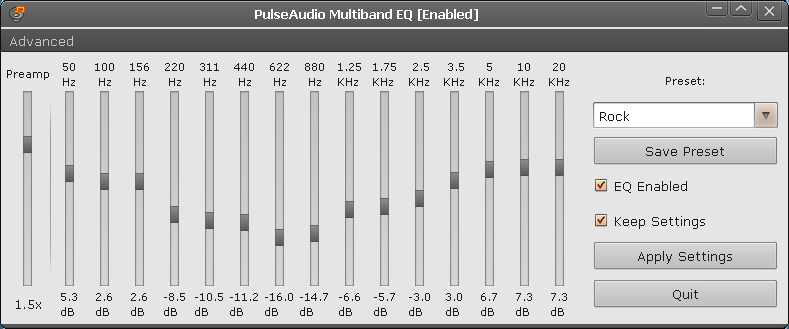 The PulseAudio System-Wide Equalizer is available from its own Ubuntu PPA, and it is a thing of absolute beauty. I particularly like the fact that the bottom slider is centered at 50Hz – where you want it to add a crisp punch to capable speakers – rather than at the more common 80Hz or even 100Hz, which is more immediately audible but also muddies up the sound rapidly.
Thank you psyke83 for this excellent tool!