Holy CRAP I can't believe how difficult this was to figure out.
TL;DR: Settings –> Apps & Notifications –> Twitter –> Notifications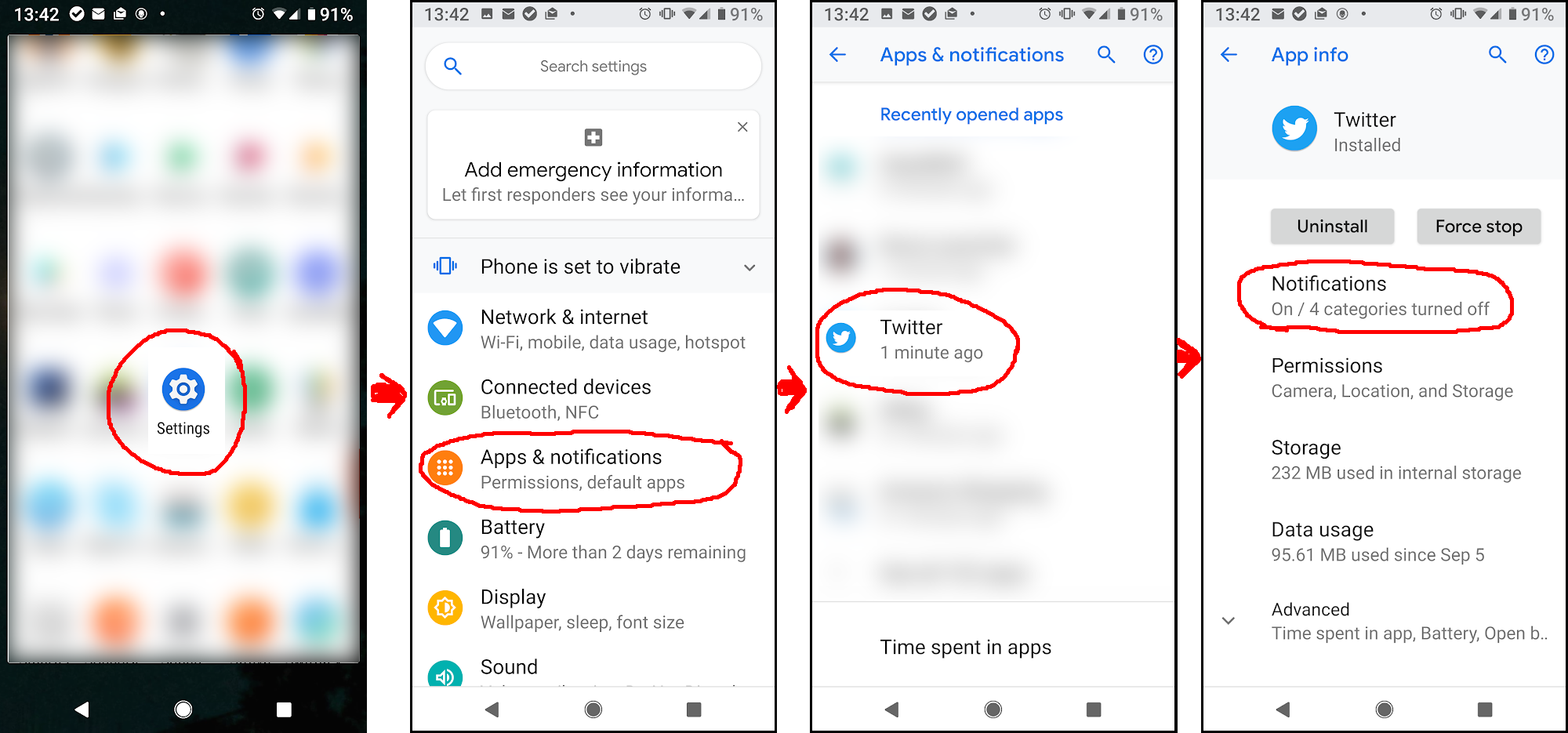 Now here's the super crazy part. See all those checkboxes, to turn notifications on or off entirely for various events – Direct Messages, Emergency alerts, etc? Yeah, ignore the checkboxes, and tap the TEXT. Now tap "Behavior", and set to "Show silently." You will now continue to get notifications, but stop getting sounds and insanely-irritating vibrations, for each event type you change Behavior on.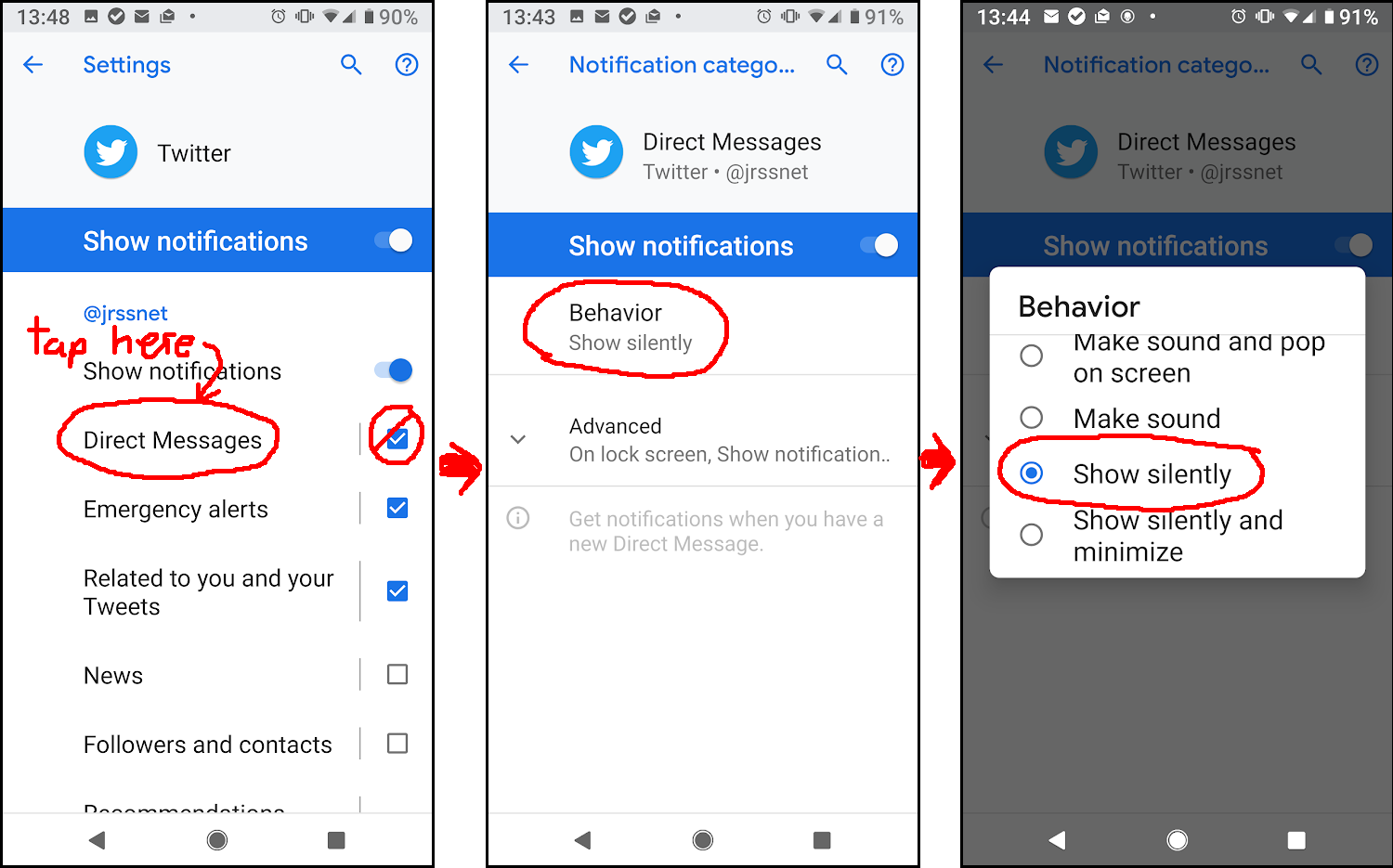 I've been suffering from over-vibrating apps, with Twitter being the absolute worst offender, for months. There still weren't any vaguely decent how-tos today, but I finally pieced it together from vague clues on an androidcentral forum post.